The Arts Society Paris Programme 2022-2023
These illustrated lectures are delivered in English by leading European speakers, all experts in their fields.
All lectures start at 14:00 CET unless otherwise stated.
Lectures are held at:
Théâtre du Ranelagh
5 Rue des Vignes
75016 Paris
Reduced mobility entrance at 2 bis rue des Maronniers.
Metro: La Muette | RER C: Boulainvilliers | Bus: 52, 22
Due to the current COVID-19 restrictions, the Arts Society Paris will hold our meetings at the Théatre du Ranelagh under strict hygiene conditions. Additional talks may be offered by Zoom.
Guests are welcome to attend these lectures. The lectures are free to members of PADFAS and to members of The Arts Society. Other guests may attend for a fee of 15€: contact paris@theartssociety.org for details.
Click on the lecturer's name to see more information (if available)
---
Thursday 13th October 2022
14:00 ANNUAL GENERAL MEETING
The convocation to the AGM will be sent individually to members.
14:30 FANTASY COMES FROM THE GHOSTS: GAUDI and other CATALAN ARCHITECTS
Antoni Gaudí is well known and much loved. In this lecture, his work will be explored in detail. It will be shown how he engaged with nature and worked with extraordinary ceramicists, iron workers, tilers and decorative artists. We will look at his public and private buildings and his relationship with a wealthy and demanding patron. Private shy and retiring he was also humorous and witty in his extravagant style. However, it will also be the aim of this lecture to uncover some of the other architects working in Barcelona over the turn of the twentieth century; Domenech y Muntaner and Puig y Cadafalch. Attention will be paid to several significant and ravishing buildings and some less well-known buildings in Barcelona.
by Dr. Jacqueline Cockburn
Jacqueline is Managing Director of an art tours company, running residential courses in Andalucía, Southern Spain in the art and culture of the region www.artandculturetravel.com Jacqueline is a course director and lecturer at the V&A and also lectures at The Royal Academy, The Art Fund, The London Art History Society and has toured New Zealand and Australia for The Arts Society. Her specialist field is Spanish Art, but she also lectures on European Art 1790-1950. Her most recent publication is A Taste of Art, London (Unicorn Press 2019). Jacqueline films her lectures and is currently delivering lectures, study days and courses online and live.
---
Thursday 17th November 2022
CATHERINE THE GREAT: THE WORLD'S GREATEST COLLECTOR
In 1745, a Princess from the minor province of Anhalt-Zerbst in Saxony, married Prince Karl Peter Ulrich of Schleswig-Holstein-Gottorf, heir to the Imperial Russian Throne.
She was Princess Sophie Auguste Frederike and by 1762 she had deposed her, was crowned Empress Catherine II and became the sole ruler of the Russian Empire. With seemingly inexhaustible wealth, she set about creating the most glittering court in Europe, if not the world.
From the arts, to architecture, to the most dazzling of jewels, her passion for cultivating, commissioning and collecting only the finest has formed the nucleus of the Hermitage Museum in St Petersburg.
In his talk Andrew guides you through this fascinating time and illustrates what was created, lost and survives to this day, not to mention her private passions.
By Andrew Prince
Andrew Prince has had a passion for jewellery since he was a small child. In 1980, when he was nine, Andrew's mother took him to the Princely Magnificence exhibition at the V&A, exhibiting Renaissance jewels dating from 1500 to 1630. Dazzled by the splendour and opulence of the jewels on show, Andrew decided then and there that creating jewellery was what he wanted to devote his life to.
In 2002, the V&A commissioned a collection of jewels to accompany the resplendent Tiaras, Past and Present exhibition which became one of their most popular exhibits. The exposure gained by the show then led to Andrew's jewellery appearing in film.
In 2005, he was asked to make tiaras and jewellery for Mrs Henderson Presents starring Judy Dench. In 2009, pieces were commissioned for The Young Victoria starring Emily Blunt and Miranda Richardson. In 2012, he was chosen by the creators of Downton Abbey to supply a large collection of jewellery for the third series.
Thursday 8th December 2022
RUBENS & BRUEGHEL: A WORKING FRIENDSHIP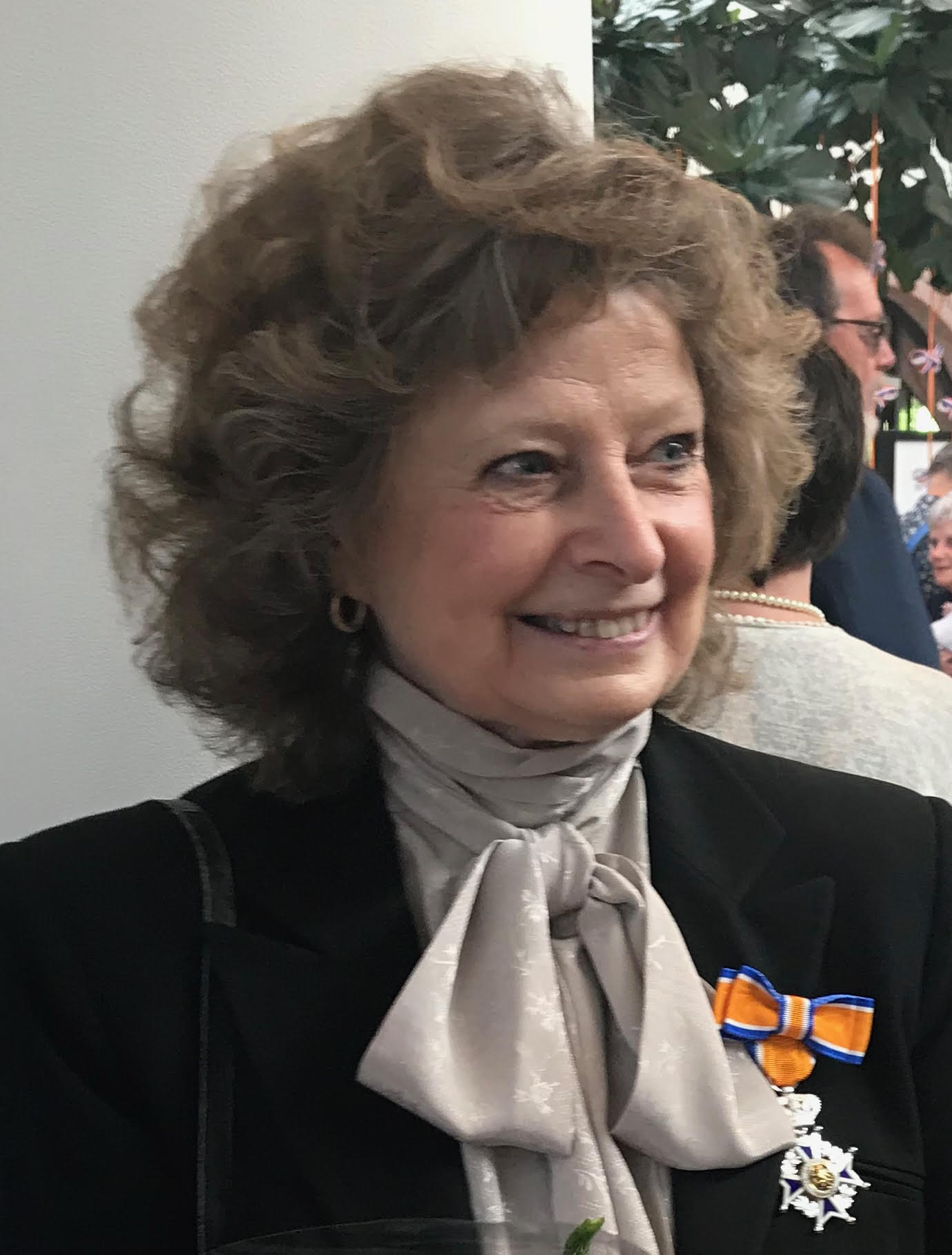 Peter Paul Rubens and Jan Brueghel the Elder were the most successful painters in early 17th century Antwerp. Both deeply committed and masterful, they each ran hugely productive workshops. To further their artistic development, the two artists spent a number of years in Italy, where they also became acquainted with international rules of diplomacy. A special bond developed between the two artists. Rubens served as Brueghel's secretary by writing his Italian letters and he was godfather to the latter's children. Few are aware, however that alongside this close friendship, the two men also formed a fruitful working partnership. Each specialising in a chosen field, they joined their artistic forces to create phenomenal paintings together. This partnership is what we will explore in the lecture.
By Jane Choy-Thurlow
Jane E. Choy-Thurlow is a docent and enjoys giving lectures and tours at the Mauritshuis, Prince William V gallery and Huygens Museum Hofwijck in The Hague, The Netherlands. A few of the many exhibits in the Mauritshuis she has been part of are: the legendary Johannes Vermeer exhibit, Rembrandt by Himself and Holbein, Portraitist of the Renaissance.
---
Thursday 12th January 2023
FRENCH AND ENGLISH GARDENS: TWO DIFFERENT WAYS OF PRODUCING MEANING
French and English gardens make visible radically diverging conceptions of: authority in the Church, power in civil society and initiative in the field of economic activity. The replacement of the French garden by the English one, as revealing a change in the essence of the relationship between man and nature, gives visibility to a fundamental evolution in Western societies.
By Christian Monjou
Research professor at Oxford, former laureate of the Besse Foundation, Christian Monjou is a specialist in Anglo-Saxon civilisations. He was for a long time professeur de chaire supérieure en khâgne at the Lycée Henri IV in Paris and lecturer at the École Normale Supérieure in the Rue d'Ulm.
---
Thursday 9th February 2023
PAINTINGS: CONSERVATION AND AUTHENTICATION
After a brief summary of the approach to conserving pictures in the studio, then the step-by-step method of cleaning pictures, with a firm emphasis on the need to be vigilant at all times, Julia will look at the challenges of identifying artists by subject matter with examples of works from the Renaissance, the Dutch Golden Age and more recent works.
By Julia Korner
Julia Korner is a specialist and lecturer in fine art conservation and the restoration of paintings, sculptures and frames. She is also a valuer, passionate collector, advisor and curator of paintings and works of art. Julia trained in art history, sculpture and graphic illustration in Cambridge, England. Then, for twenty years, she worked for Christie's as a paintings specialist, building extensive knowledge of Old Masters, and of British, European and American paintings from the 1700s onwards. She set up Christie's Maritime Department in 1987, followed by the Frame sales, the Aeronautical, Exploration and Travel and the Polar sales. Julia was elected Huntington Fellow of the Mariners' Museum, Newport New, Virginia, USA, in 1997. A seven year commitment saw her catalogue this collection and of its sister organisation, the South Street Seaport Museum, New York. Julia has worked independently in her own studio in West London for almost twenty years. Here, she and her small team give specialist conservation work personal and expert attention. Damaged paintings, polychrome statues, frames, over-mantles, traditional gold leaf and gesso frames all emerge restored and transformed under her expertise, knowledge and care. Julia acts as an advisor, valuer and exhibition curator for public and private collections, in the UK and abroad. She also gives illustrated talks and lectures. She is an elected member of The British Antique Dealers' Association, (and exhibits at the annual exhibition), The British Association of Paintings Conservator Restorers, The Worshipful Company of Arts Scholars, The International Institute for Conservation, The Fine Art Trade Guild, The Maritime Information Association, The Museums Association, and The Conservation Consortium.
---
Thursday 16th March 2023
UNDERGROUND CATHEDRALS – THE WORLD-CLASS ART, ARCHITECTURE AND DESIGN OF LONDON UNDERGROUND
The world's first underground railway has a unique heritage of architecture, ingenious design, powerful advertising posters and unique calligraphy. This talk plots the early development of the Underground, examines the legacy of Frank Pick and Charles Holden, looks at some of the iconic posters, and celebrates the award-winning architecture of the modern Tube in the Jubilee Line Extension. We'll also take a peek at a few of the new Elizabeth Line (Crossrail) stations, designed by some of the world's top architects.
By Swankie Ian
A Londoner with a passion for art and architecture, Ian is an official guide at Tate Modern, Tate Britain, Guildhall Art Gallery and St Paul's Cathedral, and gives tours around each venue. He is also a qualified and active freelance London guide and leads regular tours for various corporations and organisations. Since 2012 he has led a popular weekly independent art lecture group in his home town of Richmond in West London. He is a Freeman of the Worshipful Company of Art Scholars, one of the City livery companies.
---
Thursday 13th April 2023
"THROUGH A GLASS DARKLY": A STUDY OF GLASS THROUGH THE EYES OF THE ARTIST
This lecture explores the way in which artists over the centuries have included transparent glass objects in their paintings, taking huge delight in capturing the shadows and reflections seen within the glass as well as displaying their skill in portraying what lies behind and beyond. It will include the remarkable depiction of glass objects in Roman wall-paintings, works by artists such as Titian, Veronese and Caravaggio – where both the Gods of Olympus and the disciples are seen drinking out of fragile Venetian cristallo – and the proliferation of glass drinking vessels in Dutch still-life paintings.
By Jane Gardiner
MA History of Art, University of London. Trained at the V&A and continues to lecture there. Was Senior Lecturer at Sotheby's Institute of Art for 17 years, becoming a Deputy Director of Sotheby's, UK. Has also lectured for the National Trust, the Art Fund, London University, Buckingham University, l'Institut d'Etudes Superieures des Arts in Paris, a private women's college in Saudi Arabia, on cruise ships and at antiques fairs and interior design conferences in America.
---
Thursday 11th May 2023 at 14:00
MIRRORS OF STONE: THE ART OF GREEK AND ROMAN MOSAICS
Today we explore the beauty and diversity of mosaics, from their origins in the pebble mosaics of early Greece to their adoption as the major decoration of Christian churches in Late Antiquity. We focus on the Roman period , when mosaics portrayed an almost infinite variety of subjects of daily life from hunting and banqueting to gladiators, chariot races, gods and heroes, and even still life. From masterpieces in Rome and Pompeii, to the more modest though still fascinating and important floors of far-flung Britannia these beautiful 'mirrors of stone' can offer us a very real reflection of life in the ancient world.
By Dr. Paul Roberts
Dr Paul Roberts is Head of the Department of Antiquities at the Ashmolean Museum of Art and Archaeology, Oxford University. 
From 1994 to 2015 he was Senior Roman Curator in the Greek and Roman Department at the British Museum, where he curated the exhibition Life and Death in Pompeii and Herculaneum (2013). Arriving in the Ashmolean Museum, Oxford in 2015, he co-curated Storms, War and Shipwrecks: Sicily and the Sea (2016) telling the history of Sicily through shipwreck finds. Most recently (2019/20) at the Ashmolean he curated Last Supper in Pompeii, a tribute to the Roman love affair with food and wine.
---
---
Click here to see last session's lectures.