The Arts Society Paris Programme 2021-2022
These illustrated lectures are delivered in English by leading European speakers, all experts in their fields.
All lectures start at 14:00 CET unless otherwise stated.
Lectures are held at:
Théâtre du Ranelagh
5 Rue des Vignes
75016 Paris
Reduced mobility entrance at 2 bis rue des Maronniers.
Metro: La Muette | RER C: Boulainvilliers | Bus: 52, 22
Due to the current COVID-19 restrictions, the Arts Society Paris will hold our meetings at the Théatre du Ranelagh under strict hygiene conditions. Additional talks may be offered by Zoom.
Guests are welcome to attend these lectures. The lectures are free to members of PADFAS and to members of The Arts Society. Other guests may attend for a fee of 15€: contact paris@theartssociety.org for details.
Click on the lecturer's name to see more information (if available)
---
Thursday 14th October 2021
14:00 ANNUAL GENERAL MEETING
The convocation to the AGM will be sent individually to members.
14:30 DAZZLING DUFY: INVITATION TO A LUMINOUS FEAST WITH RAOUL DUFY.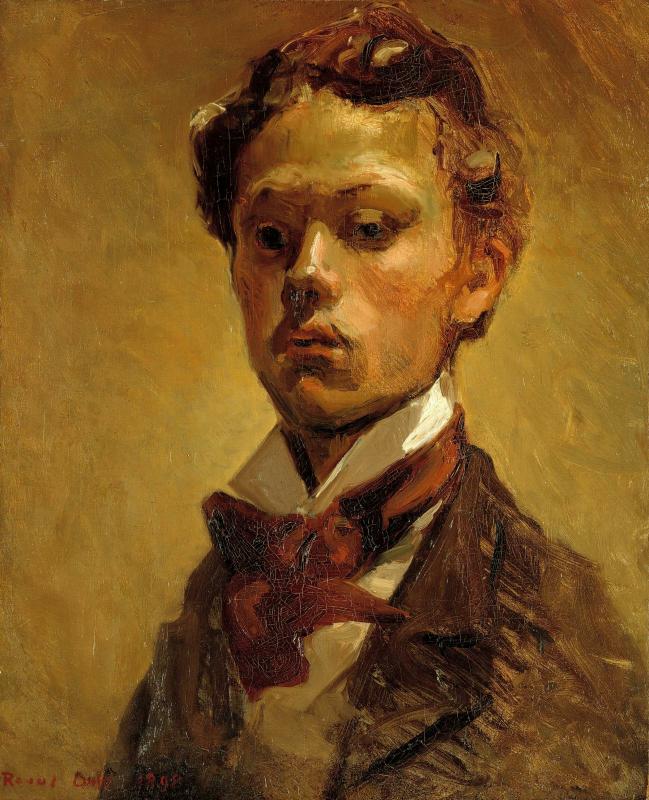 Raoul Dufy (1877-1953) was a key player in early twentieth century avant-garde art, design and literary/theatrical circles in Paris. As a widely travelled polymath, Dufy's charismatic personality, wit and curiosity about the world was infectious.
His imagination and technical virtuosity – across a range of media including painting and lithography, posters, book illustration, theatrical set design, textiles and fashion, ceramics and large murals – cut across all conventional boundaries. Whether a small intricate woodcut illustrating a love poem, or the truly gigantic 1937 world fair murals depicting the role of electricity in the modern age, the effect is mesmerising.
Dufy defies categorisation, constantly innovating and experimenting with new materials and effects. His analysis of the visual world is sophisticated and joyous in equal measure. Perhaps this goes some way to explain why some later critics fail to grasp its complexity and pigeonhole him a 'decorative artist', or misunderstand the irony in his witty yet gentle caricatures of elegant social life.
By Mary Alexander
Thirty years' experience as a lecturer, with a BA in History and History of Art and a MA with distinction in History of Art from University College London. Experience includes public lectures in museums, tutoring for the Open University, visiting lecturer at Christie's Education in London, museum curator at Platt Hall, the Gallery of Costume, Manchester. Now a freelance lecturer to various arts, heritage and antiquarian societies. She also worked in Pentagram design consultancy in London and New York, organising conferences and special events. Author of various articles on design and visual awareness issues, her background combines an unusual blend of academic and visual communications skills. Lectured for ADFAS Australia and New Zealand in 2011, 2013 and 2016. Mary is an enthusiastic member and President of The Arts Society Glaven Valley.
---
Thursday 18th November 2021
THE WATERCOLOUR WORLD PROJECT.
The Watercolour World (TWW), a new online project which uses an overlooked artform to help reveal the world as it looked before photography, was launched in 2019. The Watercolour World is the brainchild of Fred Hohler.
By Fred Hohler
Fred Hohler is the British former diplomat who founded the Public Catalogue Foundation in 2002, which photographed and published over 200,000 oil paintings in public ownership in Britain for the first time.
Thursday 16th December 2021
MYSTERY OF JOHANNES VERMEER,
MASTER OF LIGHT, COLOUR AND HARMONY
(1632-1675)
The poetry of Vermeer's paintings is immediate and recognizable, yet impossible to describe and explain. It is not the narrative, for there is hardly any, that holds the viewer's attention, but something more universal. In Vermeer's hands, the scenes are at once heightened and familiar, reminding us of fleeting
moments in our own life.
By Jane Choy-Thurlow
Jane E. Choy-Thurlow is a docent and enjoys giving lectures and tours at the Mauritshuis, Prince William V gallery and Huygens Museum Hofwijck in The Hague, The Netherlands. A few of the many exhibits in the Mauritshuis she has been part of are: the legendary Johannes Vermeer exhibit, Rembrandt by Himself and Holbein, Portraitist of the Renaissance.
---
Thursday 13th January 2022
ARTEMISIA GENTILESCHI (1597-1651)
Artemisia Gentileschi was the daughter of one of Caravaggio's most remarkable disciples: Orazio Gentileschi. In 1611, she was working as part of her father's studio on the frescoes of the Casino delle Muse in the Palazzo Pallavicini-Rospigliosi when she was raped by another of her father's collaborators: Agostino Tassi.Artemisia is usually regarded as being the first painterwoman to have devoted her creation to tackling the impact of masculine violence on femininity. Her father's career, that of Agostino Tassi – later on to become Claude's master – and her own will be evoked and analysed in this presentation.
By Christian Monjou
Research professor at Oxford, former laureate of the Besse Foundation, Christian Monjou is a specialist in Anglo-Saxon civilisations. He was for a long time professeur de chaire supérieure en khâgne at the Lycée Henri IV in Paris and lecturer at the École Normale Supérieure in the Rue d'Ulm.
---
Thursday 17th February 2022
STRAND'S "STRAIGHT PHOTOGRAPHY" (1890-1976)
Paul Strand's sharply focused Straight Photography elevated this Machine Age tool -a camera- to a medium of Fine Art through exquisitely composed images in highly contrasted tones of black and white. Banished from the USA during the McCarthy Era, he travelled the world's political hotspots to finally settle in France.
By Deborah Jenner
Deborah Jenner is an American-born art historian; member of College Arts Association. Residing in Paris since 1990, she has worked at the Ecole du Louvre, the Sorbonne, the Catholic Institute and the British Council. Her Doctorate thesis proved non-western influences in Georgia O'Keeffe's art. Her publications include catalogue essays for Musée d'Orsay (New York City et l'Art modern) and Centre Pompidou (Les Traces du Sacré), scholarly papers with the research laboratory S.A.R.I. and Gallery critiques in ArtAsiaPacific, and PerformArts: Artvisuel-Artvivant. She gives public talks, guided walks and museum tours for ex-pat organizations and study-abroad programs and volunteers as an Al Gore Climate leader and JCF Round Table coordinator. She is a member of The Arts Society Paris.
---
Thursday 17th March 2022
VEZELAY AND ITS GREAT TYMPANUM.
Since the Middle Ages, the ancient abbey church of Vezelay, a Unesco World Heritage Site, has attracted lovers of art, pilgrims and visitors from all around the world to discover this masterpiece of art and architecture. A presentation of what makes the site so exceptional will be followed by the film "The Dance of the New Adam", a symbolic, poetic and musical journey full of meaning and emotion on the Great Tympanum, Romanesque sculpture at its apogee.
By Christopher Kelly
---
Thursday 14th April 2022
CHARLES DICKENS: THE MAN, HIS LIFE AND HIS CHARACTERS.
Charles Dickens brought into the world a staggering array of wonderful characters with orphans, starving children, misers, murderers and abusive school teachers among them. Largely self-educated, Dickens possessed the genius to become the greatest writer of his age with fifteen major novels and countless short stories and articles. Bertie Pearce will read passages of Dickens's books during the lecture. A truly Dickensian experience.
By Bertie Pearce
---
Thursday 19th May 2022 at 14:00
FABERGÉ : OBJECTS OF DESIRE.
A look at the enduring appeal of the House of Fabergé, the business visionary at its helm and the imperial patronage that ensured its prestige. Beyond the legendary Easter Eggs, the design sources, materials and techniques that distinguished the legendary Russian firm from its contemporaries will be analysed, in particular Fabergé gifts that were selected to convey romantic ties, filial devotion or diplomatic esteem..
By Cynthia Sparke
---
---
Click here to see last session's lectures.